Existing NeuShield accounts can be linked to MSP accounts allowing that account to be managed by the MSP account. This can be done by logging into the NeuShield account and creating a link file.
To create the link file, you will need to be logged in to the NeuShield account that you want to link to the MSP account. Go to the 'Account Links' panel and click the 'Create new link' button from the 'Account Links' panel.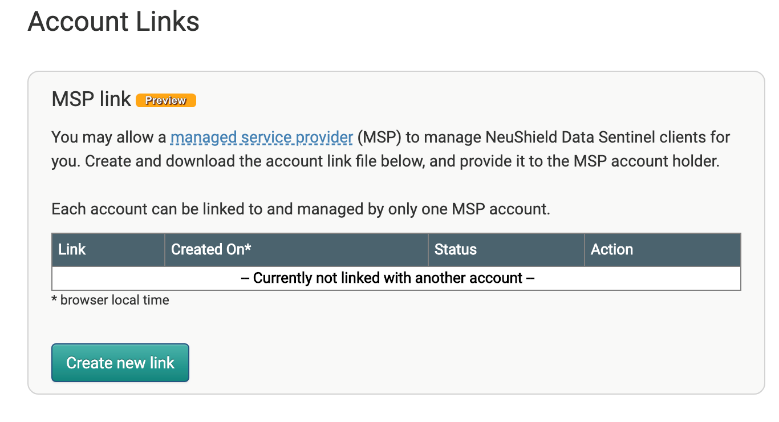 Once the link is created you can download this link file so that it can be put into the MSP account.

Once the link file is downloaded, log into the MSP account and go to the 'My Tenants' page. Click the 'Import tenant' button and select the link file previously downloaded.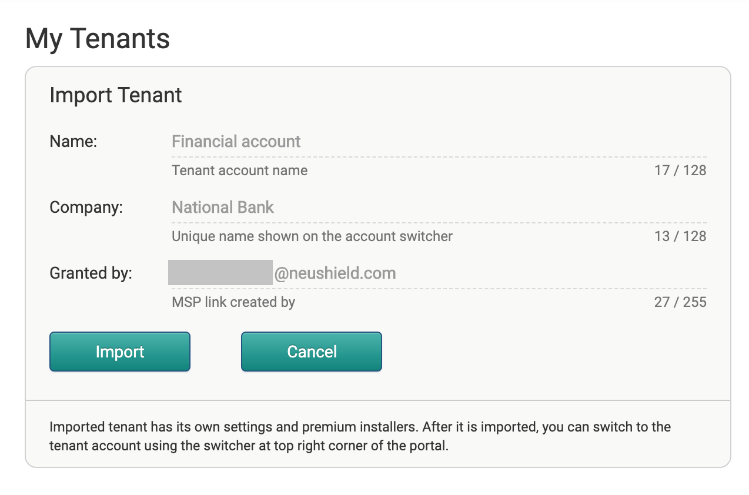 After importing the tenant account, you can remove the tenant's license, if present, to allow it to share the MSP license.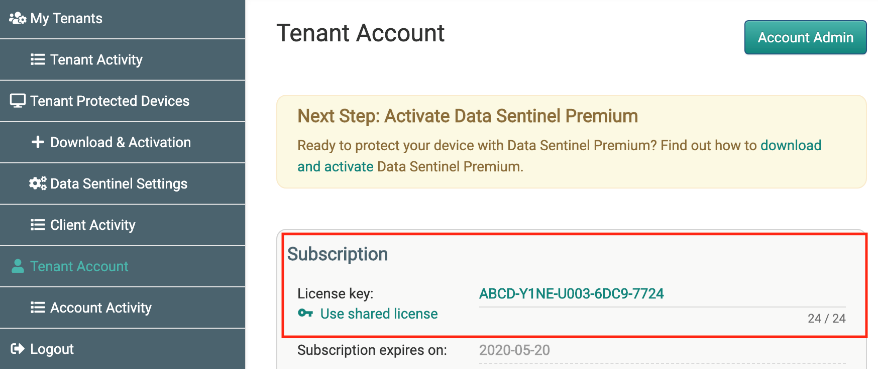 Note: Each tenant account can only be managed by one MSP account. Therefore, it is limited to have one active MSP link.