The "Support settings" button under the My Tenant tab allows adding a tenant support logo and URL link into an MSP account. Admins with the permission to add and invite tenants can set an image logo and URL link for their tenants. The image can be either a jpg or a png up to 50KB. Once setup, any admin that logs into the MSP or tenant account see the logo.
To set this up, click on 'Support settings' on My Tenants panel.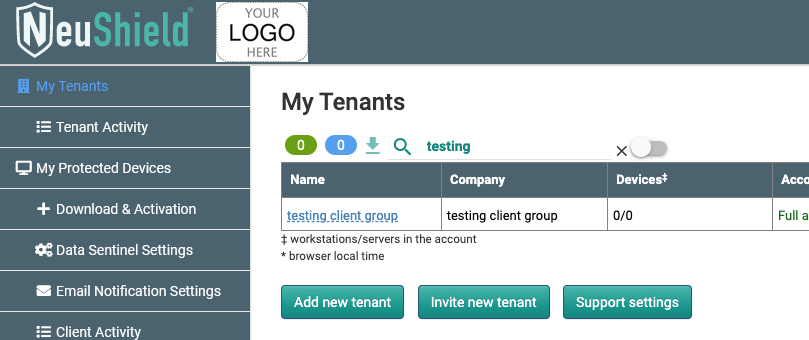 The logo image will be shown next to NeuShield icon on the top. Clicking on the logo brings up a new tab to the support URL specified.