NeuShield Data Sentinel all the default user folders such as Documents, Desktop, Contacts, Music, Pictures, Saved Games, Videos and 3D Objects automatically. However, you can add custom folders to protect from the 'Protected Custom Folders' page.
There are two ways to add folders here. One way is to manually type the name of a folder. If the folder exists on the client, it will be protected. If a client does not have this folder then the client will just ignore this particular folder, all other folders will still be protected.
Another way to add a folder is from the 'My Protected Devices' page. From this page you can click on a device, go to the 'Settings' tab and then click 'Custom Protected Folders'. Folders that were added by the end users (if any exist) will be seen here and you can add these as protected folders for all your users.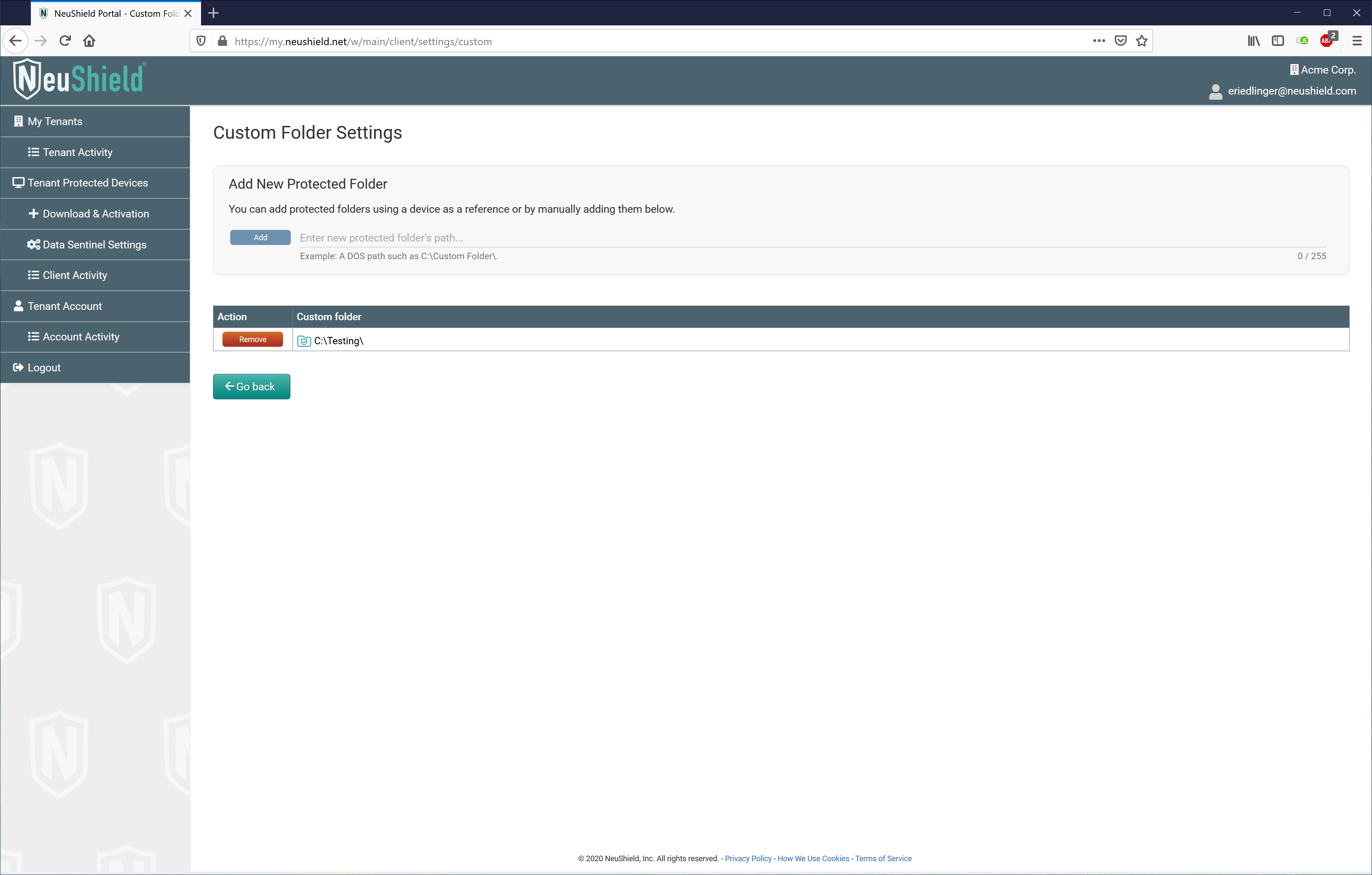 Note: tab names in your account may differ from those above.